Our medical spa operates with the primary purpose to provide comprehensive medical and wellness care in an environment that integrates medical spa services with cosmetic dermatology treatments. Offering advanced and up to date non-surgical body rejuvenation and facial revitalization procedures.
At Premier Wellness Center & Aglow Med Spa our patients can enjoy treatments that have genuine medical value as well as long-lasting aesthetic benefits. Our treatments allow for comprehensive skin care by establishing the connection between beauty and science.
Specializing in advanced non-surgical facial rejuvenation and revitalization with natural appearing results, our master-level injectors offer the latest innovations and products including Botox, Juvederm, Voluma, Restylane, Restylane Lyft, and more. Offering FREE comprehensive consultations.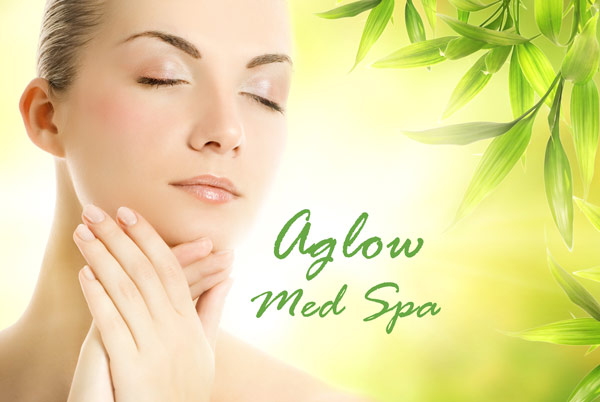 Laser Hair Removal

Cutting edge permanent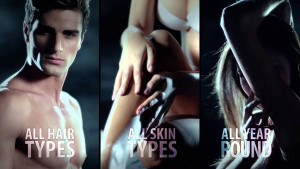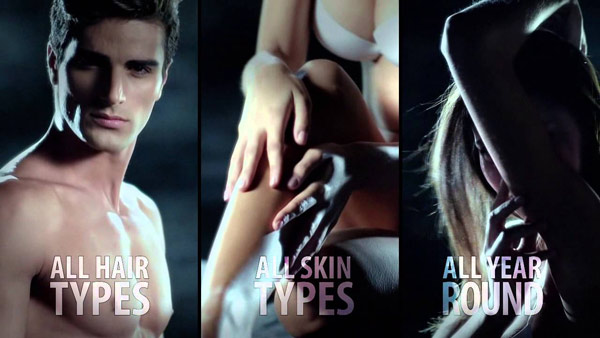 laser hair removal with The Alma Soprano, also known as the "Pain-Free, Hair-Free" laser.
Laser hair removal treatments will liberate you from the tedious task of shaving, plucking or waxing unwanted hair. The Alma Soprano "Pain-Free, Hair-Free" laser combines cutting edge medical laser technology with comfort and convenience. This breakthrough, revolutionary technology has been described as one of the most comfortable hair removal options available. The Soprano laser combines intense power with a breakthrough in motion technology to deliver fast, virtually painless procedures with safe, reliable and superior clinical results.
Free Consultations, and packages available.
 Botox®

&

 Dysport

®
BOTOX® & DYSPORT® Cosmetic is a prescription medicine that is injected into muscles and used to improve the look of moderate to severe lines and wrinkles.
BOTOX® & DYSPORT® Cosmetic utilizes a natural, purified protein that is administered at very low doses to reduce the contractions of the muscles that cause those persistent frown lines that have developed over time. The procedure is minimal and the results are dramatic. Once the muscles are relaxed, the lines soften and the face appears refreshed, relaxed, and rejuvenated. No more looking "angry or tired" due to deep facial lines and creases.
BOTOX® & DYSPORT® Cosmetic procedures are fast, simple, and minimally invasive, and no anesthesia is required. Injections are administered with an ultra-fine needle directly into the area being treated. Discomfort is minimal and brief, and once complete, there is usually no discomfort.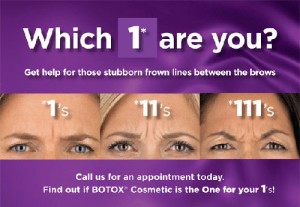 BOTOX® & DYSPORT® Cosmetic treatments can be performed in a number of locations, including between your brows, around the eye area, across the forehead, and around the mouth & chin. Effects of BOTOX® Cosmetic start to appear within a week and generally last from three to four months before re-treatment is necessary.
Call us today to schedule your free cosmetic & skin care consultation to find out why this simple, nonsurgical treatment is now the number one cosmetic procedure in the United States and is chosen by millions of men & women worldwide.
Jonathon before and after Botox®.


Christina before and after Dysport®.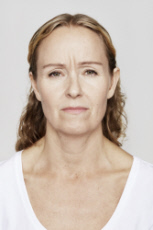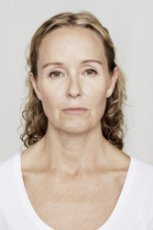 Chemical Peels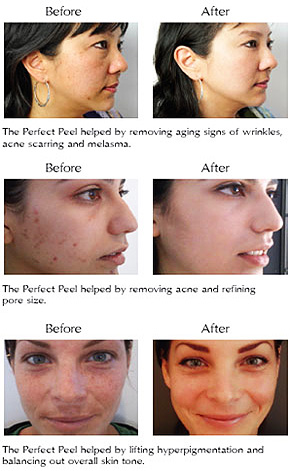 The function of a peel is to create an even and controlled exfoliation of several layers of damaged skin cells. The process exposes a fresh layer of skin improving skin tone and texture in addition to removing old, weathered, and damaged skin cells. Peels can smooth skin texture, remove pigmentation, remove wrinkles, tighten the skin, and improve scars. The depth of a peel is chosen depending upon the depth of the problem to be improved. The deeper the peel, the more improvement and the more recovery time.
We offer several different types of Medical Grade Chemical Peels and offer free consultations to determine exactly which peel or series of peels would be right for you.
Featured Peels: The Perfect Peel (Perfect Derma Peel), SkinMedica Illuminize, Vitalize and Rejuvenize.
Aesthetic Facials


Our professional Aestheticians have the knowledge and the experience to target your specific skin care needs. Our clinical facials are results oriented meaning we obtain a history of problems with your skin, do a skin analysis, create a plan to correct the problem and provide maintenance and support. So not only are you treating your skin you will be treating yourself to a relaxing experience.
Unlike the "typical" spa facial menu our facials are customized to meet your individual needs.
Latisse

®

Latisse® is a prescription treatment for hypotrichosis (inadequate or not enough lashes) to grow eyelashes longer, fuller, darker.
Kelly before and after Latisse®.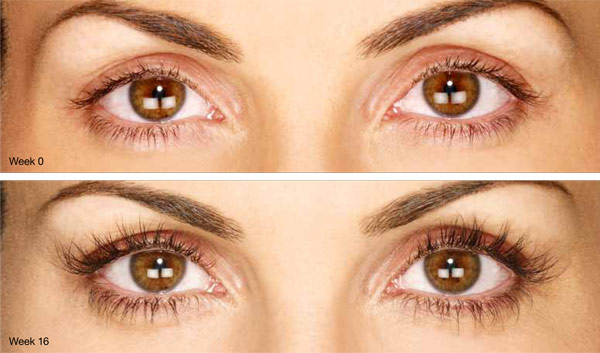 Skin Care Products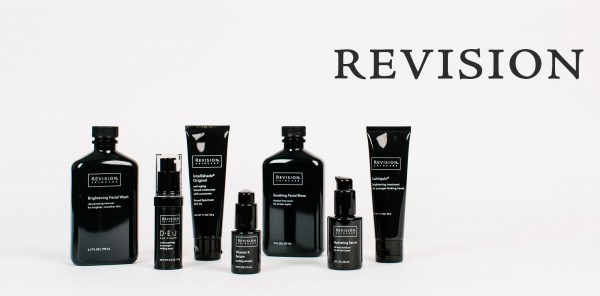 We carry an extensive collection of medical grade and physician dispensed skin care products including:
SkinMedica

Revision Skin Care
Elta MD
Please call for your free skin care evaluation so we can help you determine exactly what products are right for your skin.
Dermaplaning
Dermaplaning is a gentle and safe medical procedure for exfoliating the epidermis and ridding the skin of fine vellus hair (peach fuzz). Dermaplaning is performed by using a surgical blade that gently scrapes the outermost layer of the epidermis, therefore ridding it of dead skin cells, impurities and debris.
Removing epidermal skin also allows skin care products to penetrate more readily into the deeper layers. Allowing skin care products to become more effective with better clinical results.
Dermaplaning is most often used on patients with rough, dry skin, superficial hyperpigmentation, mild acne scarring, or fine lines and wrinkles. The treatment results in a more refined, smooth, "glowing" appearance.
As you age, it's not just about lines and wrinkles. Your cheeks can lose volume and skin may begin to sag. JUVÉDERM VOLUMA® XC is the firstand only FDA-approved injectable gel to instantly add volume to your cheek area to correct age-related volume loss in adults over the age of 21. It can provide you contour and a subtle lift for up to two years with optimal treatment.
Kybella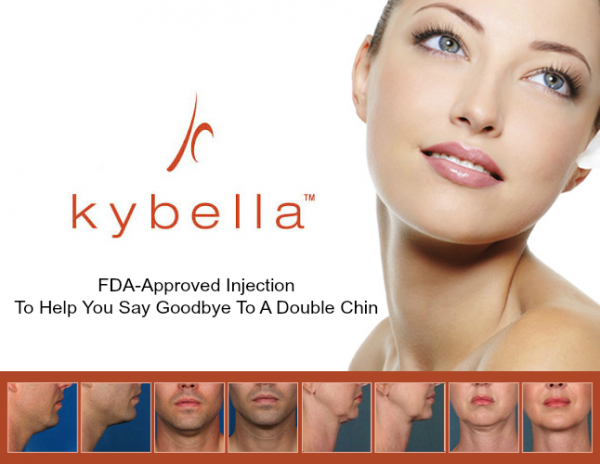 What is KYBELLA®?
KYBELLA® is a prescription medicine used in adults to improve the appearance and profile of moderate to severe fat below the chin (submental fat), also called "double chin."
A non-surgical solution to permanently reducing submental (under the chin) fat. Treatments are simple and fast with minimal downtime.
Hydrafacial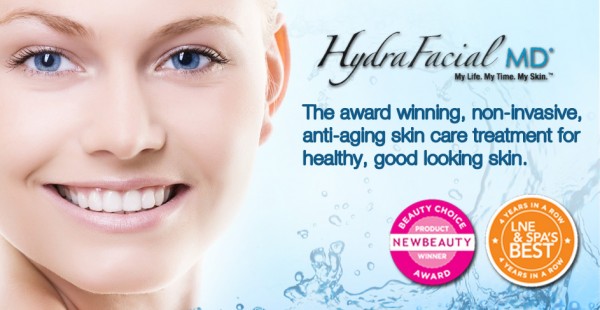 Loved by the medical community, beauty editors and celebrities alike, the HydraFacial MD® resurfacing procedure is an incredible non-invasive treatment that utilizes award-winning, patented technology to detoxify, rejuvenate and protect your skin. It delivers immediate results & long-term benefits without downtime or irritation.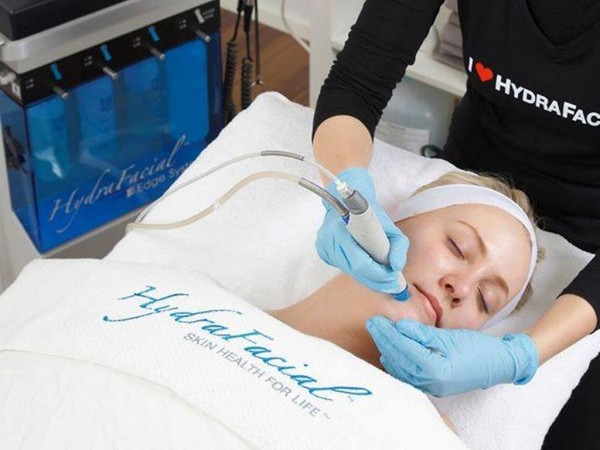 Juvedérm®
As we age, our skin changes. Over time, the natural volume of youthful skin begins to diminish as wrinkles and folds form. But, with Juvedérm XC® injectable gel, you don't have to just sit back and let it happen! With Juvedérm XC®, the injection process takes only about 30 minutes and results are immediate. Juvedérm XC® is a smooth consistency gel made of hylauronic acid – a naturally occurring substance in your skin the helps to add volume and hydration. instantly restore your skin's volume and smooth away facial wrinkles and folds, like your "smile lines" or "parenthesis" (nasolabial folds – the creases the run from the bottom of your nose to the corners of your mouth), and of course, plumping lips.
Sandy Before and After Juvederm®.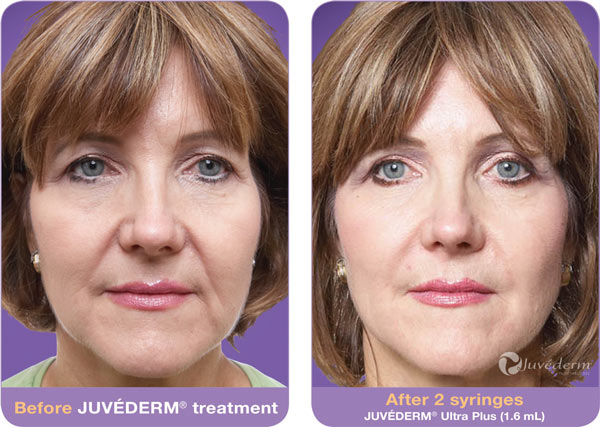 Voluma

®

Volbella

®

Vollure

®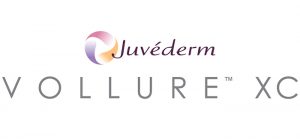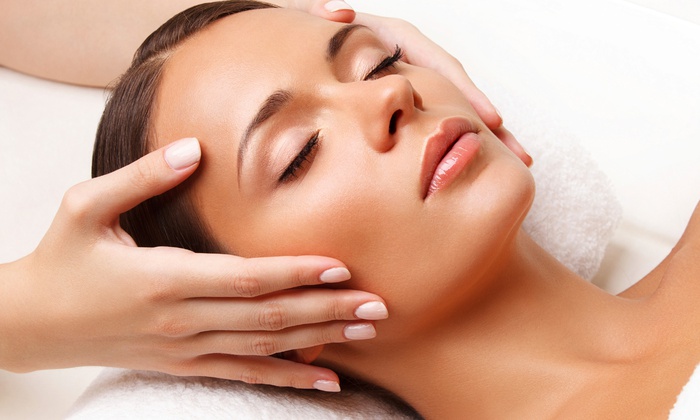 Medical Facials
Our facial treatments are administered utilizing physician dispensed skin care products.  Having a facial in a medical environment differs from a traditional non-medical spa/salon. It is more about clinical results and less about "fluff." Because the facial is performed in a medically supervised environment our aestheticians undergo advanced training by licensed medical providers. We integrate aesthetic treatments within medical protocols. Unlike a salon or typical spa, medical practices can offer specialized equipment and products only available to physicians. During our facials, our skin care providers will assess the physiological condition of your skin and design a customized protocol to bring the most robust health to your skin.
We have all types of medical tools available to work with and will customize these tools specifically for your unique skin care needs. In addition to in clinic treatments, our skin care professionals will also create a complete home regimen and maintenance program so that you can continue to move your skin towards optimal health and beauty.