Because we know that choosing the correct products for your skin type can be a daunting task, we offer free skin care analysis and free cosmetic service consultations. Please contact our office today to see how you can benefit from our extensive product lines.
SkinMedica

®

:
This product line is only available exclusively through a dedicated network of licensed physicians and medically supervised spas.

One featured product in this line is TNS Essential Serum. TNS Essential Serum is an unprecedented combination of the renowned growth factor formula TNS Recovery Complex in one chamber and APS Complex in the other. TNS Recovery Complex is formulated from naturally occurring growth factors, antioxidants, soluble collagen, cytokines, and matrix proteins. TNS Recovery Complex has been clinically proven to reduce the appearance of fine lines and wrinkles, diminish the appearance of age spots and dyspigmentation, and improve skin texture, tone and elasticity. APS Corrective Complex is a potent mixture of antioxidants, peptides, and other innovative anti-aging ingredients. APS Corrective Complex promotes the skin's natural regenerative process. Together these two products work synergistically to transform and regenerate your skin for a more youthful appearance.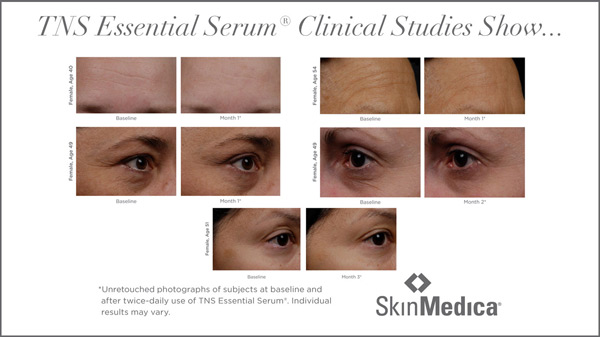 Revision Skincare®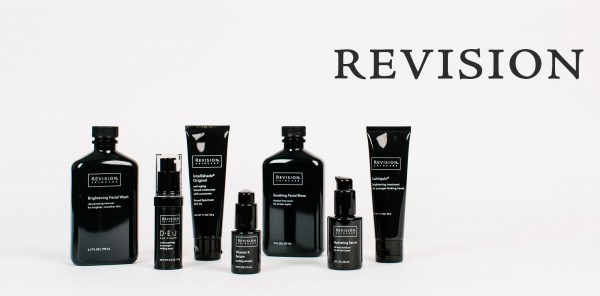 This is another product line that is reserved exclusively for medical facilities. These products deliver the most effective and comprehensive skin health and beauty, based on clinical research and evidence-based medicine.
For over 25 years, Revision Skincare has provided physicians with clinically proven, high-performing skincare products. Using only the purest, most efficacious ingredients, the Revision Skincare collection was formulated to provide targeted solutions for enhancing skin's appearance and reducing signs of aging.
Latisse

®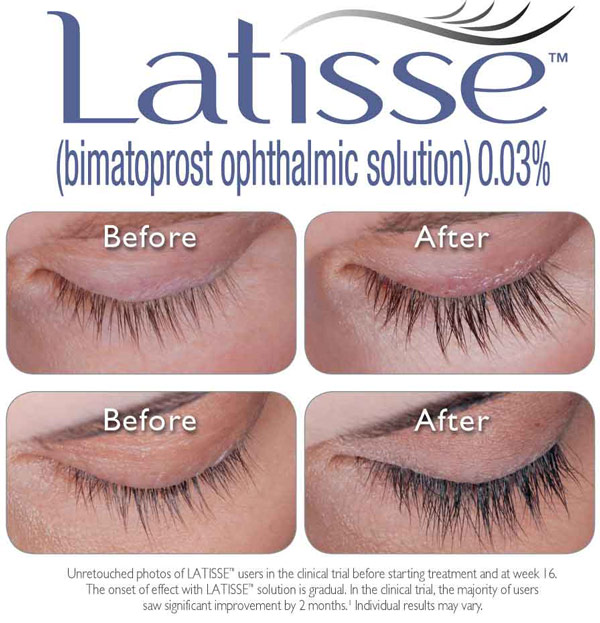 This prescription strength product will help to grow longer, thicker lashes and double the fullness in 16 weeks with once daily application.
Perk – Cleanse with Benefits.
Perk is the all-in-one cleanse with benefits that gently exfoliates using serums loaded with antioxidants resulting in a flawless face.  A quick treatment is performed in order to hydrate and prime skin into a smooth surface for a gorgeous glow with no downtime. The best part? The vial used during the service is yours to keep until your next treatment.
Mix and Match your treatment options:
Lip Service: $29 Get perfectly primed and lightly plumped lips. Treatment locks in moisture to reveal a perfect pout. Key ingredients include peppermint oil and peony extract. In addition to the roller ball serum, the lip service also includes an additional take home maintenance lip balm.
Eye Service: $39 Brightens and awakens the delicate eye area with energizing green tea extract and citric acid. Includes take home roller ball serum and an eye mask.
Face Service: $49 Great as a stand-alone or pre-treatment procedure. Exfoliates and nourishes skin with potent antioxidants for a gorgeous glow.
Don't forget, you get to take your vials with you! On-the-go to give your skin and makeup application an extra boost anytime.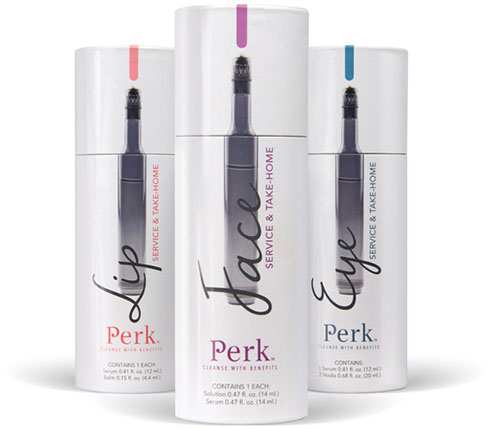 Skinbetter Science: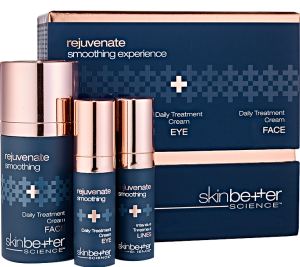 Now in stock:  A luxurious brand new collection of anti-aging performers developed by scientists and formulated to deliver immediate and long-term skincare benefits.
The science inside each bottle is developed with a single goal: to deliver radiant, youthful skin that reflects the beauty of science.
Staff Favorite: 

Introducing the first of its kind no-needle solution to wrinkles: Intensive Treatment LINES. This non-invasive hyaluronic acid topical line smoother is formulated with large injectable-grade hyaluronic acid particles. Revolutionary and patented InterFuse™ technology delivers the hyaluronic acid deeper and faster to minimize the appearance of deep wrinkles and expression lines. Combined with messenger peptides and a trio of hyaluronic acids to bind water to the skin, this very targeted treatment is the first line of defense against the appearance of expression lines.
Benefits:
Patented, state-of-the-art InterFuse™ patented technology drives high molecular weight injectable-grade hyaluronic acid faster and deeper to revolumize the appearance of skin.
Four additional types of hyaluronic acid of different molecular weights bind water to the surface of the skin to plump the appearance of lines and wrinkles.
Expression lines appear immediately smoother with a blend of two neuro-calming peptides.
A nourishing blend of an amino acid building block, messenger peptides and vitamin C renew the feel of skin firmness.
Used twice daily as the first step of the skincare regimen, this targeted formula helps reduce the look of deep wrinkles and expression lines with regular use.