Jessica Allan Lioi, FNP-BC
As a board-certified nurse practitioner, Jessica Allan Lioi brings over 15 years of combined nursing and dermatology experience to the practice. She hails from the Boston area, where she received, with honors, her B.A. from Connecticut College, and her B.S. from the University of Massachusetts. Also a graduate of University of California, San Francisco, where she received her Master of Science in Nursing with a sub-specialty in women's health.
Mentorships with two of Boston's most respected dermatologists enabled Jessica to develop extensive medical and cosmetic expertise. She moved to Arizona in 2010 where she has continued to develop her career focusing on aesthetics, cosmetic dermatology and anti-aging.
As the practice's master level injector for cosmetic filler, Jessica draws on her innate artistry and perfectionism to achieve the most natural-appearing results in the Valley. All while staying abreast of new technology, having expertise with a large variety of dermal filler options, and by continually building on her training and research, she ensures her patients receive the best possible care in their quest for confidence and beauty.
In addition to offering advanced injection techniques to clients, Jessica also spends time as a professional injector trainer where she offers her advanced knowledge and teaches skills to other injectors throughout the country.
Jessica is considered an expert level injector and is currently one of a select group of injectors able to offer Bellafill, a long lasting, semi-permanent dermal filler. Premier Wellness Center is now also a training center for Suneva the manufacturer of Bellafill. In addition to treating patients, Jessica also spends time offering hands-on training to injectors from all over the country.
Jo Turner, BSN, NMD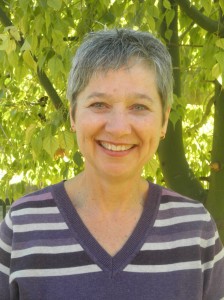 Dr. Turner has been married for 40 years to Steve, a retired US Air Force officer, and they have 3 children – Erick, Cyril and Chelsea. All 3 of the kids are married and Dr. Turner and Steve have been blessed with 9 grandchildren.  Dr. Turner has been a practicing RN since 1975 when she received her Baccalaureate degree in Nursing from Pittsburg State University, Pittsburg, KS. She has worked as an RN in many capacities, depending on where Steve was stationed with the Air Force. Her primary area was Obstetrics and Nursery, but she has also done Home Health, School Nursing and Post-op Care. In 2002, she returned to school to pursue a degree in Naturopathic Medicine with a desire to do Cancer Nutrition Counseling. In January of 2006 she received her Doctorate in Naturopathic Medicine, graduating with highest honors from Southwest College of Naturopathic Medicine in Tempe, AZ. She has continued her education through seminars, conferences and webinars, always seeking to expand her knowledge to better meet her patients' needs. The emphasis of her practice since graduation has been in the area of adrenal, thyroid and hormone health.
Joanne Feaster, NMD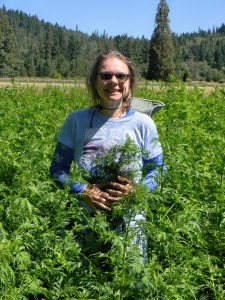 Joanne Margaret Feaster, N.M.D. is a board certified, licensed Naturopathic Physician offering general family practice medicine intended to meet all the primary health care needs of adolescents through the mature adults. She is an active practitioner of comprehensive integrative medicine. She is passionate about sharing her knowledge about natural healing and about the power of natural healing, Vis Medicatrix Naturae.
Dr. Feaster graduated cum laude from the University of Rochester, Rochester, New York, with a background in psychology, immunology and cancer research. She herself is a cancer survivor through the use and principles of Naturopathic medicine.
Dr. Feaster incorporates Mind/Body medicine as part of individualized healing protocols, as the mind and spirit are an integral part of health and true healing from within.
Elizabeth Hausman, RN, CLT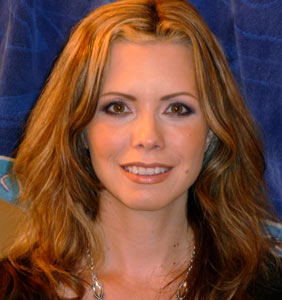 Elizabeth serves as both the Director of Operations and as a Medical Aesthetics Specialist for Premier Wellness Center & Aglow Med Spa.
Elizabeth has been a registered nurse since 1997 and possesses advanced certifications including certified medical aesthetic specialist, certified laser technician, laser safety officer, Botox, dermal filler, Dysport and other medical cosmetic applications including medical grade chemical peels and medical microdermabrasion treatments.
Dana Thompson, LE, CLT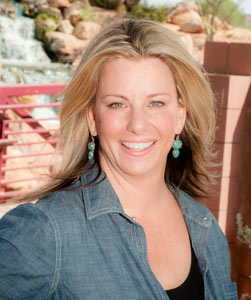 Dana Thompson has been a Licensed Medical Aesthetician and Certified Laser Technician since 2010 where she attended "The Skin and Makeup Institute of Arizona" in Peoria and "National Laser Institute" in Scottsdale. She comes to Premier Wellness Center with a background in the health and wellness industry and having owned her own skin care practice. She specializes in treating the skin from the inside out. Dana performs treatments such as medical grade chemical peels, microdermabrasion, skin needling, dermaplaning, and customized facials that deal with acne, aging skin and all over skin rejuvenation. Her "whole body" approach to skin care gets her clients the results they want.